John & Heather Romito
Owners / Principal Broker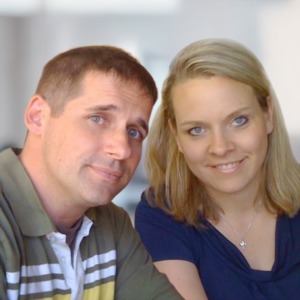 Oregon License:
201204693
PRINCIPAL REAL ESTATE BROKER OREGON 
With over 300+ "5-star" reviews accumulated on Google & Zillow, my wife & I have successfully helped hundreds of home owners relocate to Eugene, purchase their first home, upgrade to accommodate a growing family, downsize, and/or sell their home to start a new chapter in life. Our knowledge & hands-on experience with real estate is diverse and has allowed us to equip our team of brokers with local expert knowledge, and clients with home ownership & investment success!
Rental Investments - With several of our own real estate investments, we have a keen understanding of the Eugene rental market, and different strategies that come with owning a real estate investment.
Marketing - We know & understand the importance of having your home staged, in show-ready condition that will give you the most value, along with aggressive marketing on all the online platforms for the greatest exposure.
Mortgage Lending - Before joining Heather in real estate, John worked as a mortgage broker & thoroughly understands their process, knowing when to ask the right questions.
Negotiating - We enjoy the psychology of negotiations, and always leverage this skill to our clients best interests.
Business Management - Even as young kids, we each were individual entrepreneurs learning life long values of hard work. John began his adult career as an Accounting Controller where he developed skills & understanding in cash-flow, leverage, and financing.
PERSONAL LIFE
We enjoy everything from fine arts, to new dining experiences, to hiking & exploring, to trips & drives along the coast. We've had the benefit of living in subdivisions, establishing life-long neighborhood friends, as well as owning rural properties where we learned the hobby farm life.
Heather's credentials include: B.A. in Psychology, Property Management, Licensed Principle Broker, and certifications Luxury Homes Sales, Staging, and Distressed Properties.
John's credentials include: B.S. in Business Management & Communication, Principal Real Estate Brokers License, Accounting, Business Development, Mortgage Lending, and CNE Designation (Certified Negotiation Expert).