7 Great Areas to Explore in Eugene Oregon
Posted by John Romito on Tuesday, September 26, 2023 at 7:45 AM
By John Romito / September 26, 2023
Comment
Looking for places to explore in Eugene this fall? As the third-largest city in Oregon, Eugene has many great places to explore and local sights to check out. From impressive city parks to historical museums, there are many things to see and do in this town. We've hightlighed seven places to add to your list & make sure to see in Eugene, Oregon.
Alton Baker Park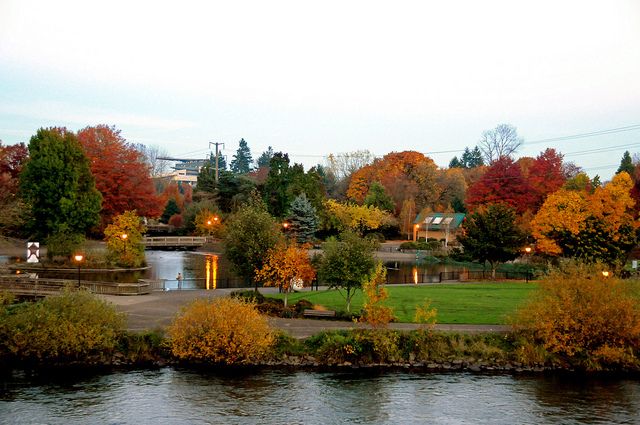 The Willamette River separates Eugene from the neighboring town of Springfield. Visitors can be found exploring the biking trails or other parts of this largest park in the city. Beyond the paved pathways, bikers can ride over bridges and connect to the other side of the river. The Pre's Trail is only four miles long, but it is an excellent spot for running or simply enjoying a scenic walk. On the river, you will see plenty of kayakers. And located within Alton Baker Park, is the Cuthbert Ampitheater that hosts many concerts and events throughout the year.
Jordan Schnitzer Museum of Art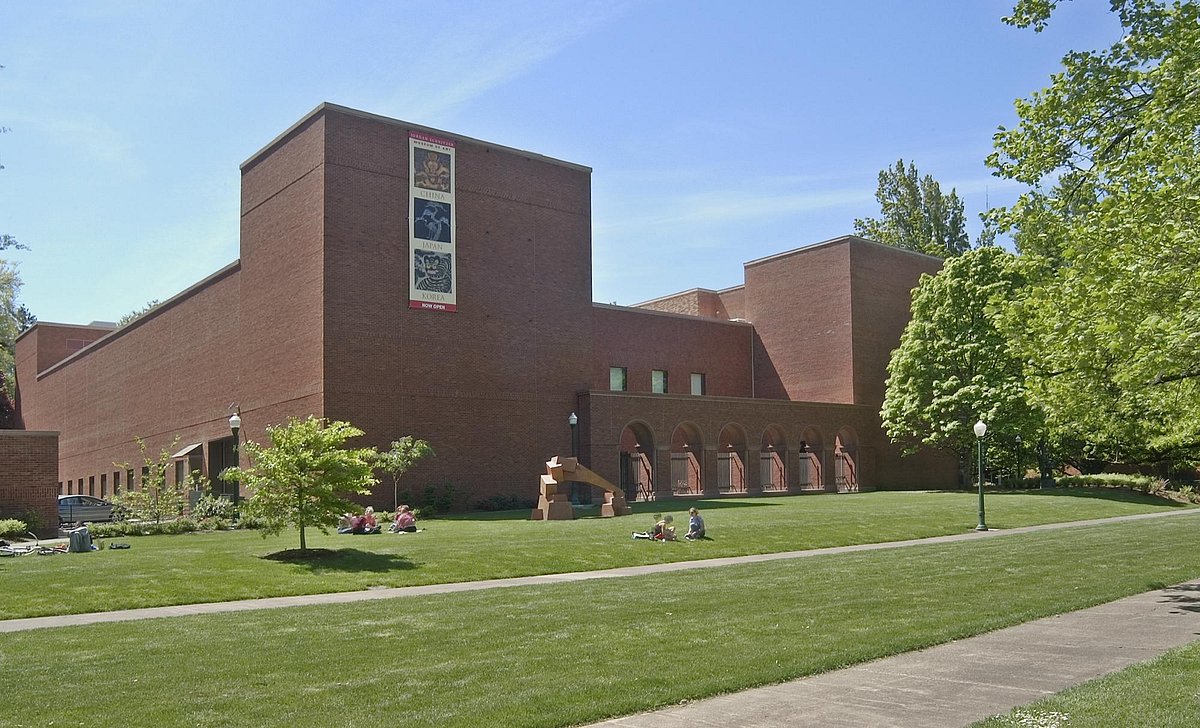 The Jordan Schnitzer Museum of Art is unique. It was designed without windows to protect the art inside the building. This museum is located on the University of Oregon campus, and it holds an extensive collection of European, American, Chinese, Japanese, and Korean art. Much of the emphasis is on Asian art, but several exhibits highlight Pacific Northwest artists. Public tours are available on Saturday for free, but visitors can request a guided tour from a docent for a fee as well.
Hult Center for the Performing Arts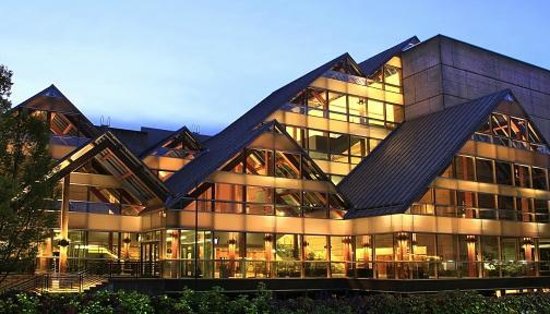 Since 1982, the Hult Center has been enriching the lives of Eugene residents through performing arts. You can find all types of programs throughout the year, from opera to jazz. The Eugene Symphony, Eugene Ballet Company, and Eugene Opera all call this center home. Along with that, the Hult Center is home to several temporary and permanent collections. You can see some of the sculptures in the lower balcony and mezzanine levels of the building.
Eugene Saturday Market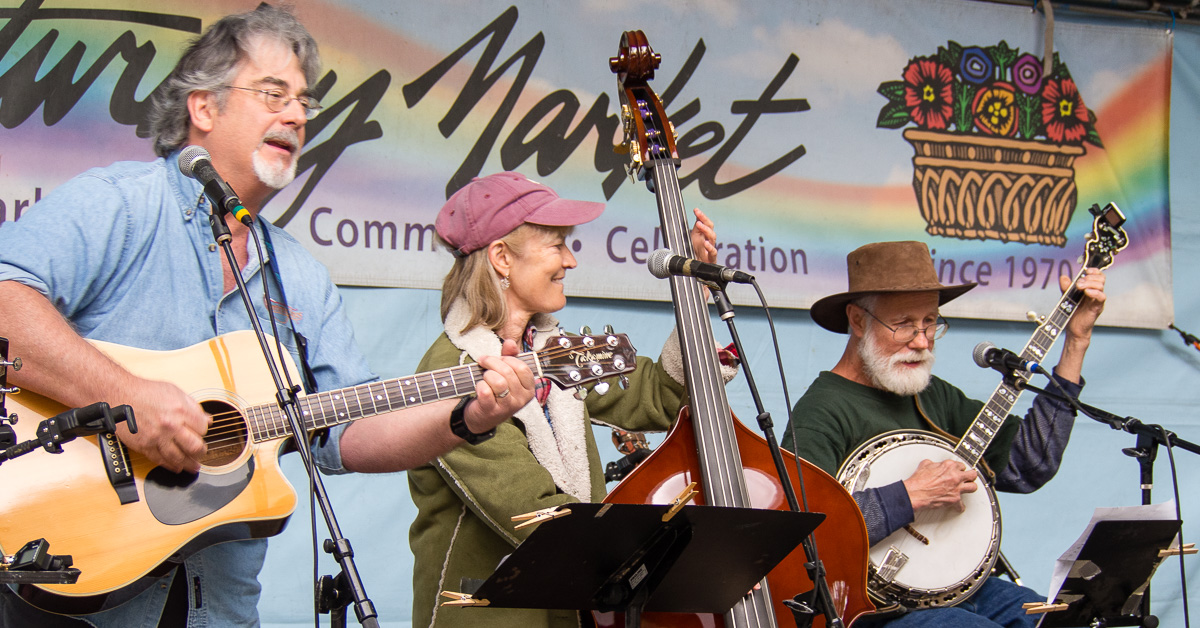 Every Saturday from April to November, the Eugene Saturday Market is one of the most happening spots in the city. You can enjoy live music and delicious foods. In addition to that, there are plenty of local artisan crafts for purchase. This market is located in the downtown area, and it makes the perfect place to start your adventure in the city.
If you are looking for locally grown produce, check out the Lane Country Farmers Market. This spot has the same produce as the Saturday Market but without any of those huge crowds.
Cascades Raptor Center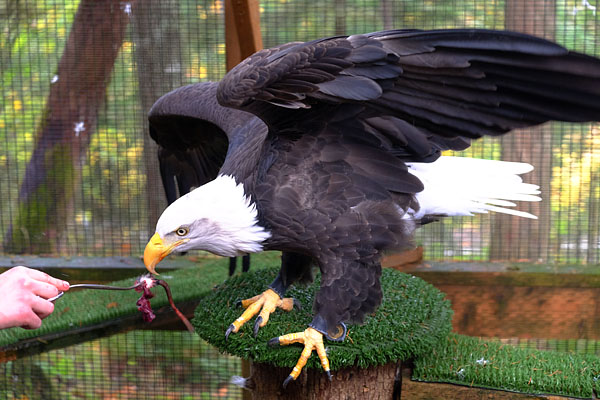 If you love birds of all kinds, then you will want to check out the Cascades Raptor Center. Hawks, falcons, and eagles are some of the feathered residents found at this non-profit organization. Many of these birds have been nursed back to health, thanks to the staff. Visitors can see the rehabilitation process for themselves while seeing a variety of birds. Along with that, the center hosts on- and off-site educational programs for the whole family, including personal tours, craft workshops, and handler demonstrations. If you want to make a difference, volunteer positions are always open at the center.
Hendricks Park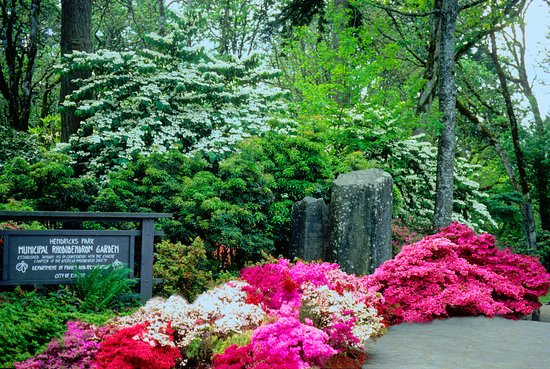 Rhododendrons can be found throughout the Pacific Northwest. If you want to see these beautiful flowers for yourself, then a visit to Hendricks Park is a must-do. This rhododendron garden provides the perfect climate for these shrubs. There are also about 80 acres of land, including other native plants and old-growth Douglas firs. The peak season for these flowers is during the springtime. Nearby, the Oak Knoll Trail is another excellent place for an outdoor adventure as it provides plenty of expansive views of the area.
Mount Pisgah Arboretum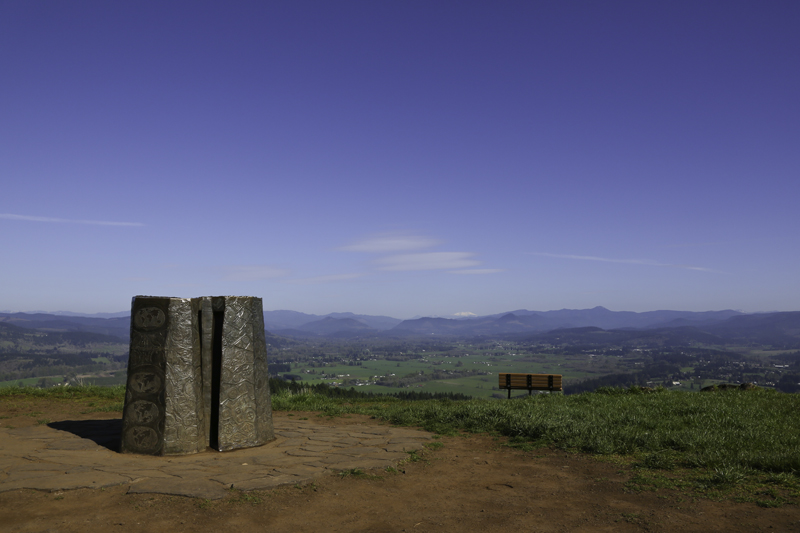 Mount Pisgah Arboretum covers over 209 acres and is home to several varieties of international and local trees. Tree lovers will appreciate the walking trails that travel from the parking lot, pass the riverbanks, and through the farmlands. Every year, the arboretum hosts the annual Mushroom Festival, with over 300 species of local mushrooms on display. Many decide to say "I Do" and have their wedding at the foot of Mount Pisgah inside the White Oak Pavilion building.
Looking To Settle Down and Find a Place to Call Home in Eugene Oregon?
Eugene and the surrounding communities in Lane County has an abundance of variety & locations to suite every lifestyle. Nature and city collide & provide many perfect spots to live and play. If you are looking to relocate to a new home, we have a team of the best real estate agents here in Eugene. At Heart & Home Real Estate, our Eugene realtors can help you discover Lane County and find that perfect place to call 'home'.