What's it like to live in Eugene, Oregon?
Posted by John Romito on Wednesday, January 11, 2023 at 1:44 PM
By John Romito / January 11, 2023
Comment
Eugene, Oregon has a lot of diverse features & benefits to consider as a place to call 'home'. When you're trying to imagine what it would be like to live here, it all depends on your interests. If you asked a dozen different people what it's like to live in Eugene, you'd likely get various opinions highlighting different parts of the city. I suppose that's also a perk to living here — there's something here for everyone! As of 2018 there are 171,245 Eugene residents. The population is almost equally split between men and women, with the median age being 35 years old.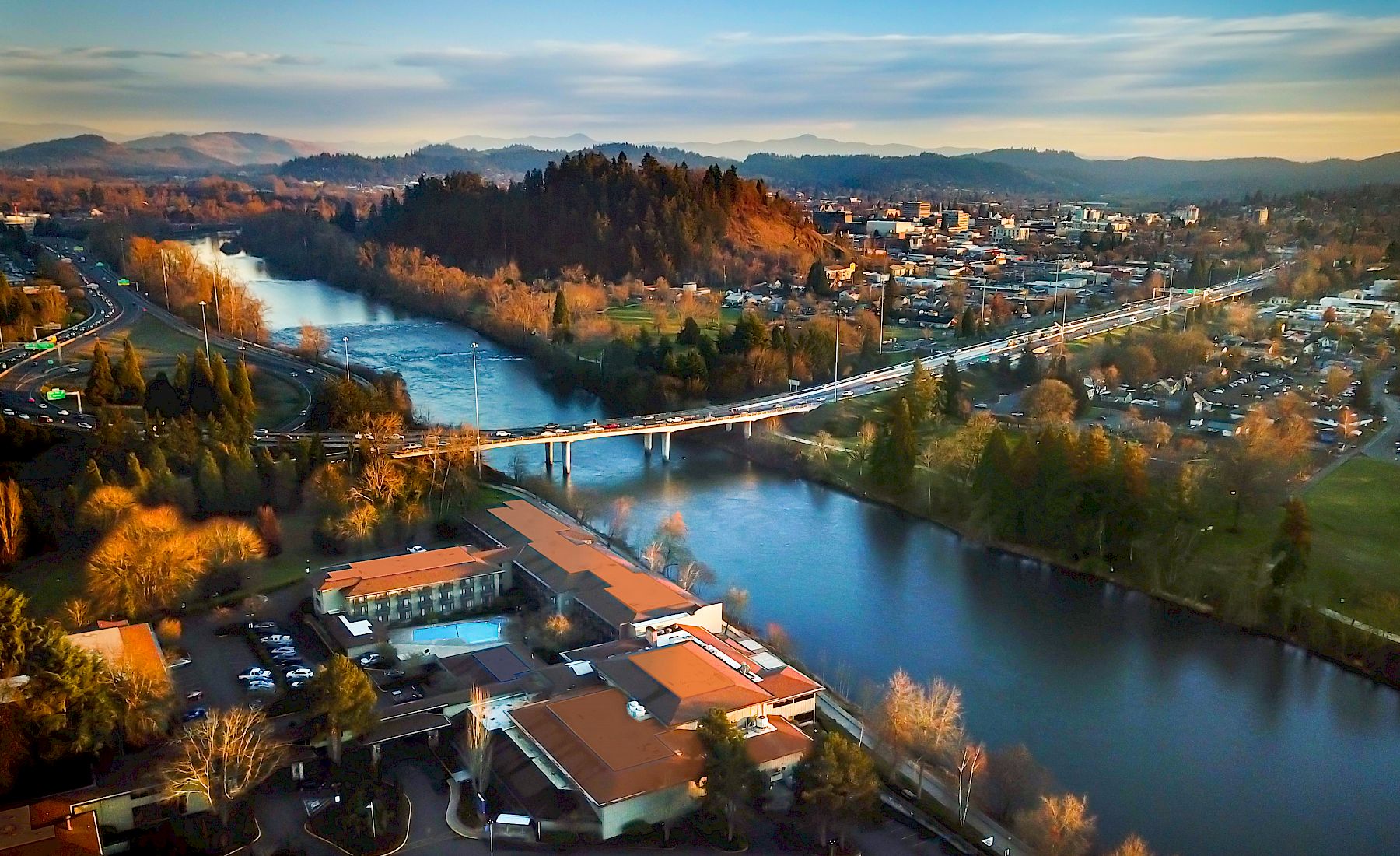 If you're into college sports…
Some people describe Eugene as a college town, while others may say it's a town that happens to have a college in it. Either way, Eugene is home to the University of Oregon, and there's always a bit of a buzz throughout town when it comes to the football, basketball, baseball & track! The students and nearby businesses march to their own beat and if you're into college sports, well, Go Ducks! The track at Hayward Field is also something you should add to your to do list if you are at all a runner. Just built in 2020 and set to host the World Athletics Championships in 2022.
If you're into the arts…
Eugene is the performance art mecca! Galleries, exhibits and ArtWalks are regular ways of life here. Local musicians are also popular and you can hear them all the time at local bars and venues.
If you've got a bicycle…
Eugene is one of the most bikeable cities in the country. There are plenty of trails if mountain biking is your thing. If you prefer a city view while riding, biking is the most popular way Eugene professionals get to the office. Many neighborhoods in Eugene are very bikeable, too. In these areas — Jefferson Westside, West University and Whiteaker — you can accomplish daily errands via bicycle.
If you've got 30-60 minutes…
Eugene is just a half-an-hour from many different kinds of attractions. Take a short drive to the beach. Head to the parks for mountain biking, camping, kayaking or hiking. If you're ready to head to the desert, those are nearby, too! If you want to go wine tasting, Eugene is right next to Oregon's wine country, so plan to make a day of it.
If food and beer is your scene…
Whether your in the mood for unusual tasty food, wine, or a great local crafted beer, you're certain to find a favorite in Eugene. Head downtown for a variety of restaurants and brewery options — many of which are nationally acclaimed. Is breakfast your jam? Make it a point to get to local breakfast eateries for delicious coffee and waffles.
If you're into nice weather…
Okay, so for about three-quarters of the year, Eugene residents can expect overcast skies, but it has its perks. Of course, it's not too hot and although it might seem like it could downpour any second, you likely won't need an umbrella.
See? There's something to love about Eugene for everyone. It truly is a friendly, fun, and safe place to live and its economy and job market is growing every day. Thinking of making the move? We'd love to have you!