Discover the Best Homes for Sale
Springfield Oregon
As a resident of Springfield, Oregon, you will experience the perfect balance of small-town charm and natural beauty. The community is friendly and welcoming, and the pace of life is relaxed and unhurried. With easy access to outdoor recreation opportunities, including hiking, fishing, and camping, you will never run out of adventures to embark on.
The town's vibrant downtown area offers an array of local shops, restaurants, and events, giving you its taste of the unique culture and history. As you are browsing houses for sale in Springfield Oregon, you might consider taking a break to enjoy its downtown and a nice local beer at Planktown Brewing Company. Located on the corner of 4th and Main Street, and offering both indoor & outdoor seating. Living in Springfield is truly a one-of-a-kind experience.
LET OUR SPRINGFIELD REALTORS HELP YOU FIND YOUR NEXT HOME
If you are searching for top-tier Realtors in Springfield, Oregon, Heart and Home Real Estate is here for you. As a team of local experts in Springfield Real Estate, we are passionate about helping you find your dream home. Leveraging our extensive knowledge of the area and experience, we will help you find the perfect neighborhood, home within your budget, and general real estate area that best meets your needs.
So, if you are ready to find your dream home in Springfield, trust Heart and Home Real Estate and our team of Springfield Realtors. Let's explore Springfield Real Estate together to give you a mental image of what life could look like for you.
WHERE URBAN LIVING MEETS NATURE
Springfield, Oregon, is a hidden gem tucked away in the heart of the Pacific Northwest. This vibrant city offers something for everyone, from the hustle and bustle of downtown to the serene beauty of the Mckenzie River nature area. Just minutes from Springfield, you will find yourself immersed in a world of pristine forests, winding rivers, and awe-inspiring waterfalls. If you are an outdoor enthusiast looking for adventure or a nature lover seeking tranquility, Springfield is the perfect place to call home.
A CLOSER LOOK AT SPRINGFIELD'S DEMOGRAPHICS
Springfield, Oregon, is a diverse community with a rich and dynamic culture. The population mixes young professionals, families, and retirees, creating a vibrant and welcoming atmosphere. In addition, the median household income in Springfield is slightly above the national average, making it an affordable option for those looking to buy a home.
Job opportunities are plentiful in Springfield, home to many organizations from different industries, including healthcare, education, and manufacturing. So, whether you are just tapping into your industry or looking for a fresh start, Springfield offers plenty of options to fit your needs.
Neighborhoods To Consider & Homes for Sale in Springfield Oregon
Are you considering settling down in Springfield, Oregon? Well, buckle up because we've got some exciting news! Several notable neighborhoods will suit your lifestyle, budget, and preferences.
---
1. THURSTON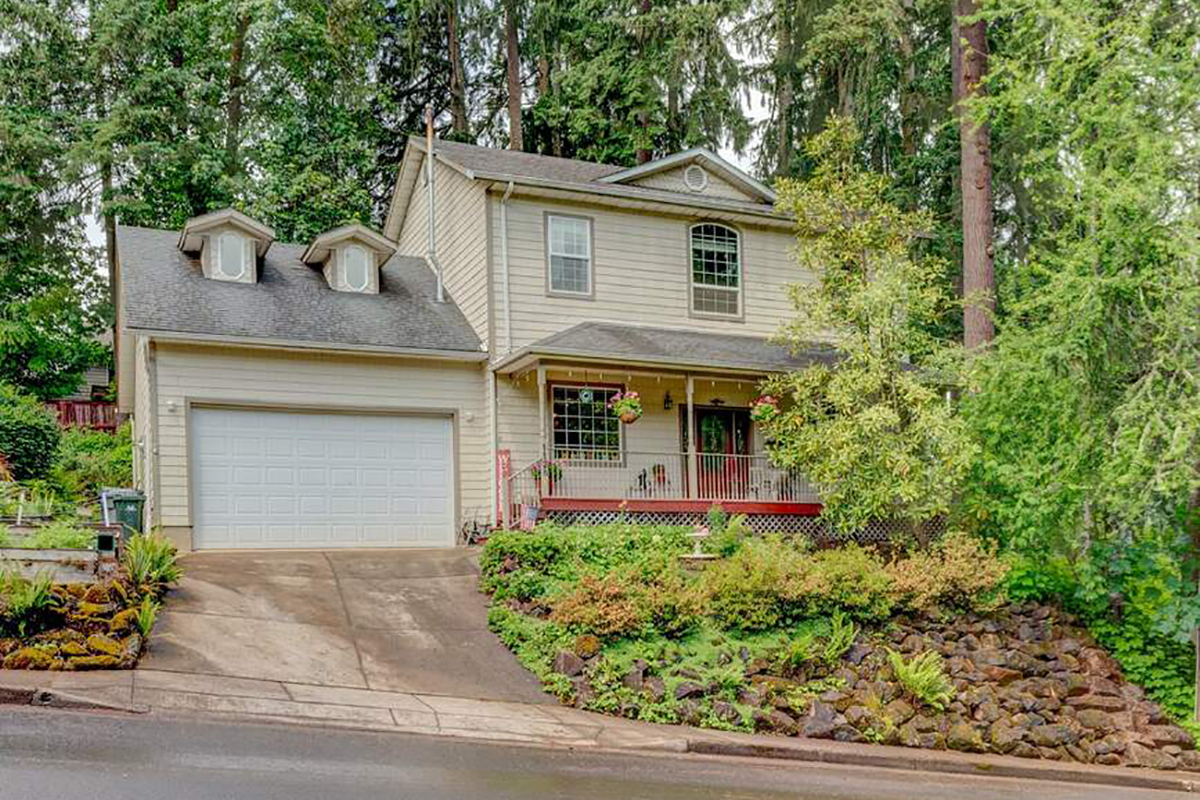 First, we have Thurston, the neighborhood with affordable housing prices and a low crime rate. On the east end of Springfield, Thurston provides convenient access to hiking trails, the McKenzie River, and Central Oregon. Plus, Thurston is a great place for families, with multiple parks and recreational areas to explore.
---
2. HAYDEN BRIDGE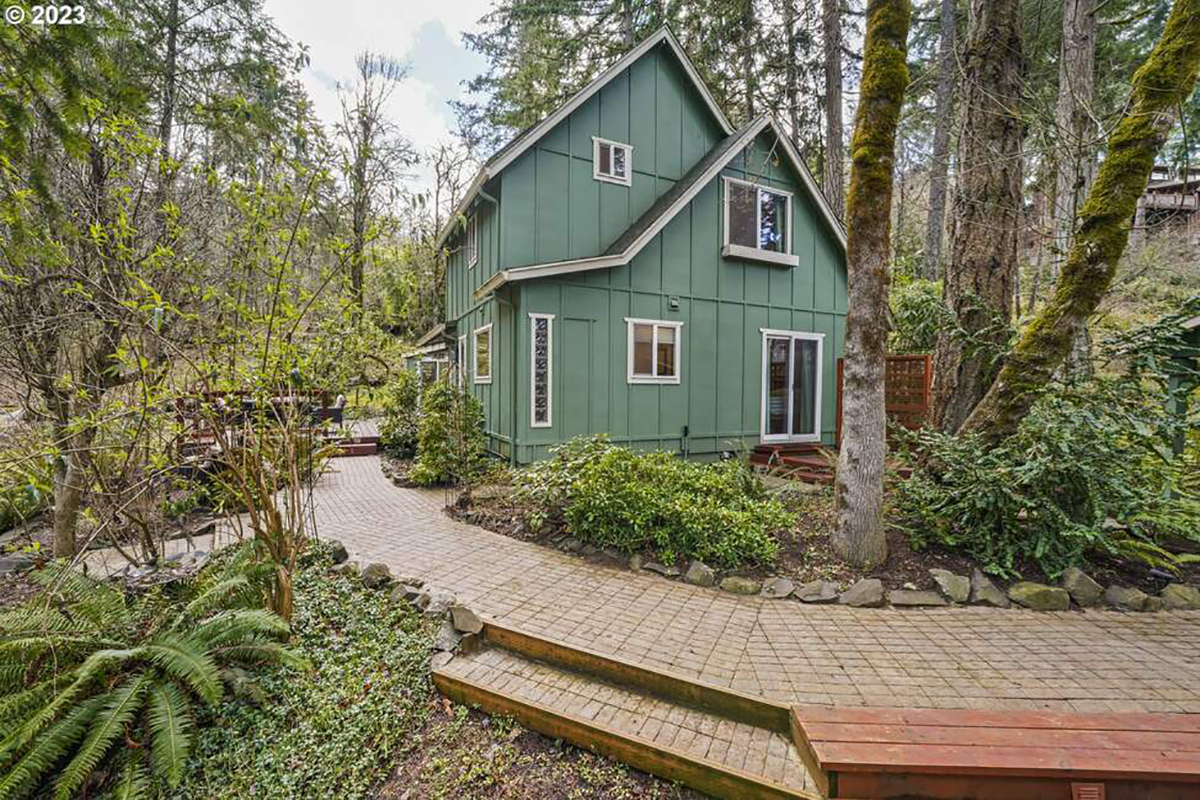 Hayden Bridge, is a peaceful and quiet neighborhood on the north side of Springfield. It's perfect for anyone looking to live close to the downtown area. It is also close to McKenzie River. Affordable housing prices and a low crime rate make Hayden Bridge ideal for first-time homebuyers.
---
3. GATEWAY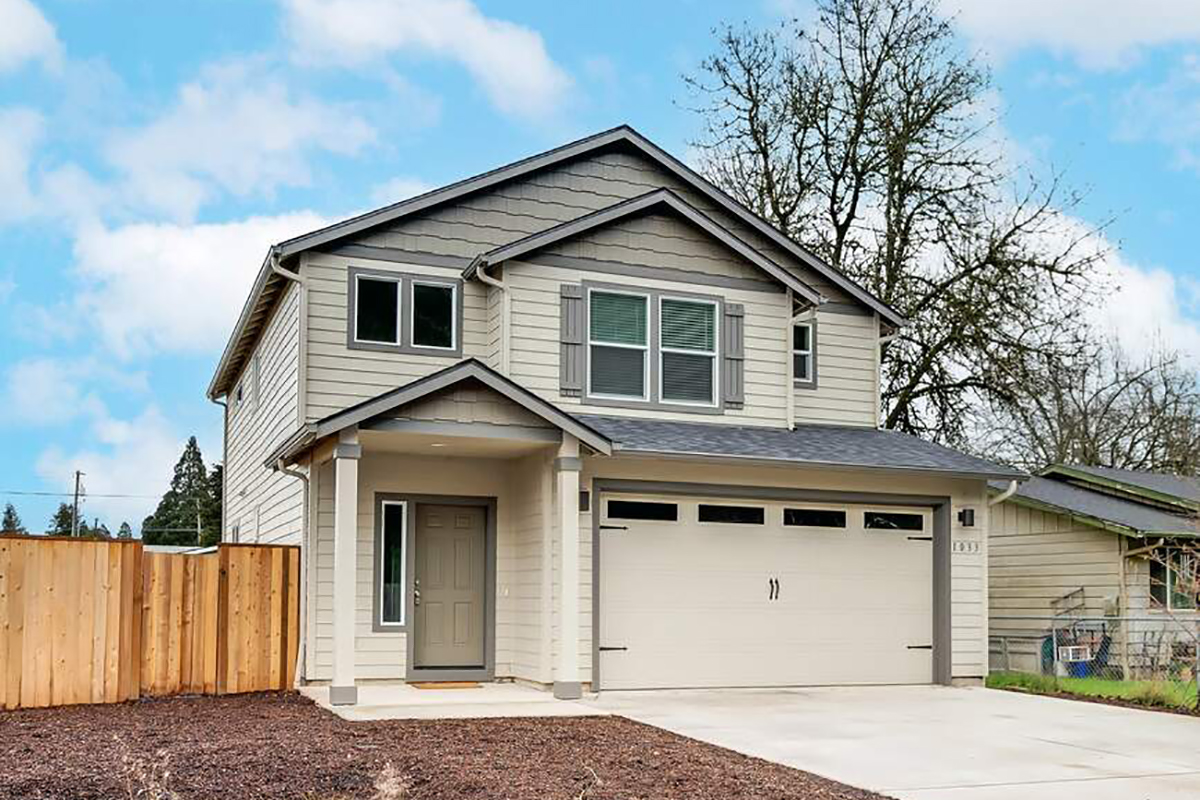 If you're looking for convenience, Gateway is the neighborhood for you. It is located on the west side of Springfield, near several shopping centers, restaurants, and parks. With easy access to Interstate 5, you can quickly get to anywhere you want to be. In addition, the housing prices in Gateway are affordable, making it a fantastic place to call home.
---
4. MOHAWK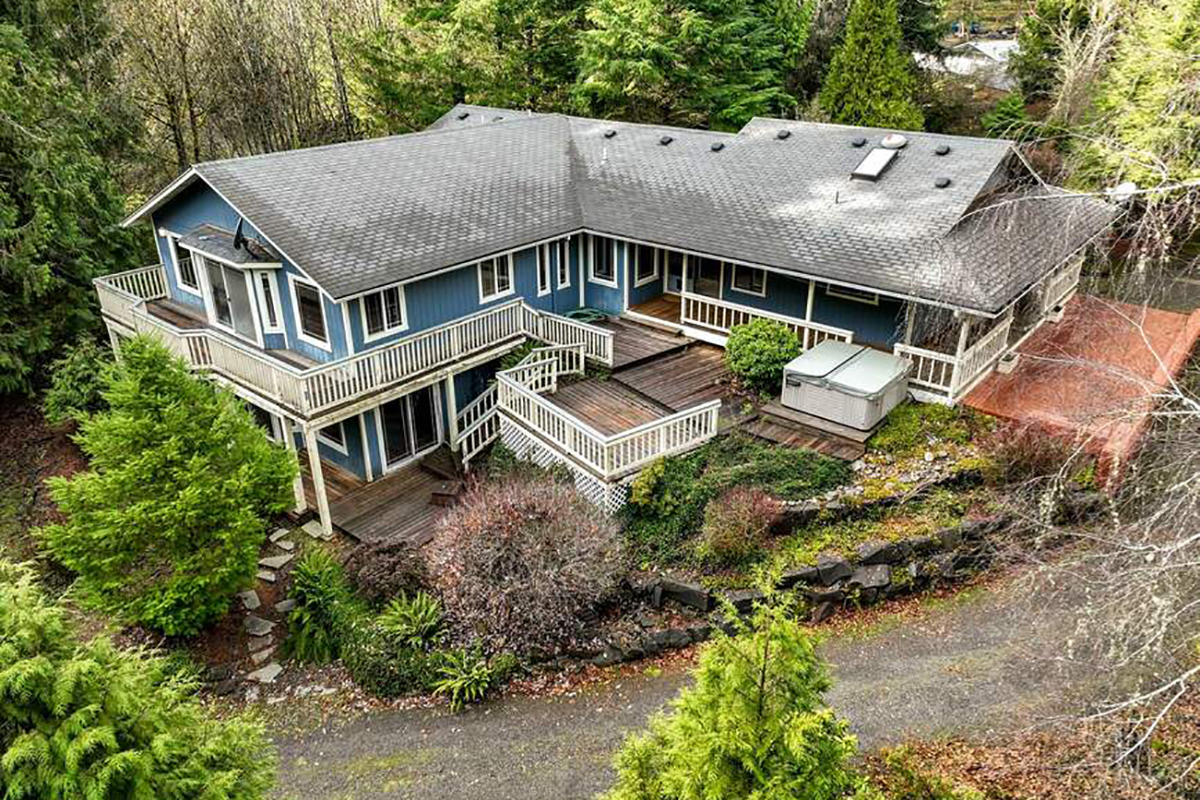 Wanting more of a rural setting, how about Mohawk? This area is located on the eastern edge of Springfield, offering a peaceful and low crime rate environment. Mohawk offers lush scenic views & properties great for gardening and micro-farming enthusiasts.
---
5. SOUTH SPRINGFIELD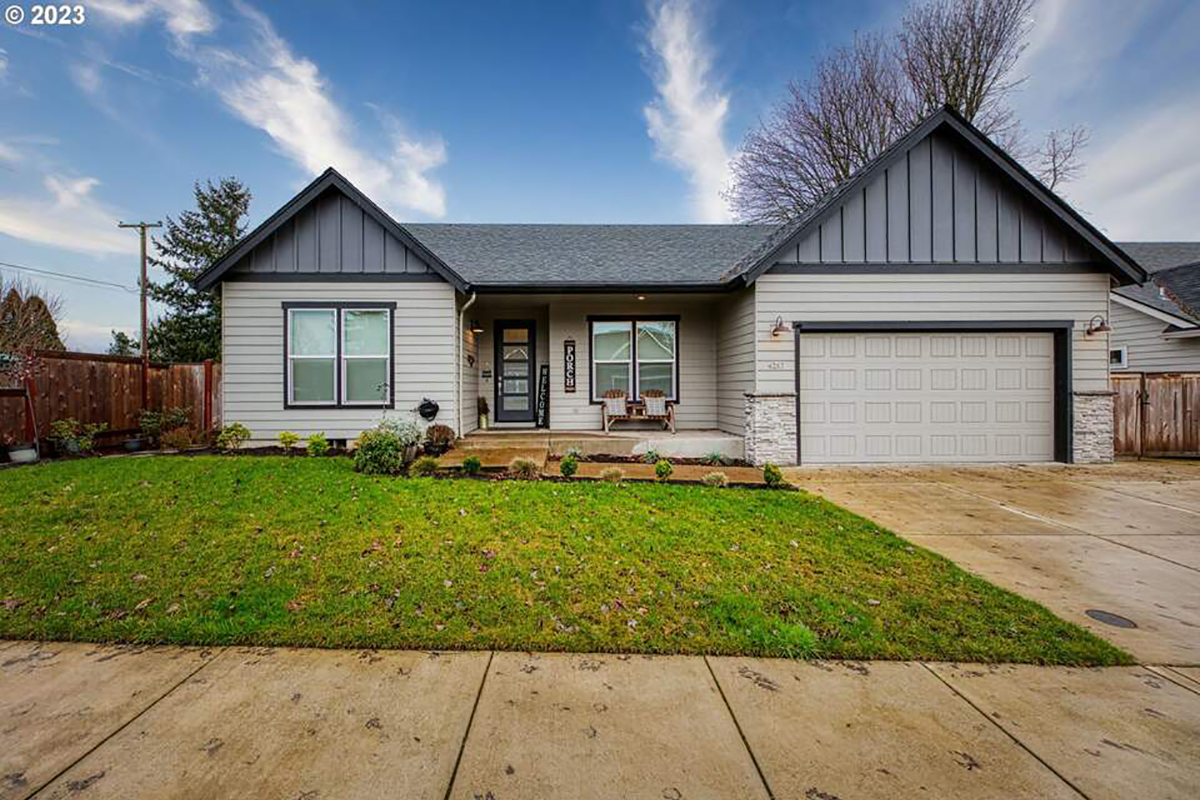 Last but not least, we have South Springfield, located on the city's southern edge. With easy access to Interstate 5, it's perfect for anyone who needs to commute frequently, yet hosts a suburban feel to help you feel removed from the hustle & bustle.
---
TOP SCHOOLS IN SPRINGFIELD OREGON
Choosing the right school for your child is an important decision that can impact their education and future success. As a parent, it's natural to want the best for your child, but with so many options available, it can be overwhelming to know where to start.
Springfield offers diverse options for families looking to provide their children with a quality education from elementary to high school. With excellent schools that offer rigorous academics and a range of extracurricular activities, students of all ages can thrive here.
1. THURSTON ELEMENTARY SCHOOL
A hidden gem of education lies in the heart of Springfield, Oregon. Bursting with energy and excitement, Thurston Elementary School is a place where students can explore their passions, develop their talents, and discover a lifelong love of learning. With engaging and dynamic teachers, passionate about education, Thurston Elementary School is a vibrant community where creativity and curiosity are encouraged at every turn.
2. CENTENNIAL ELEMENTARY SCHOOL
Centennial Elementary School in Springfield, Oregon, provides a safe and inclusive learning environment where respect and empathy are valued. The school offers small class sizes and a wide range of extracurricular activities, including music, art, and sports, to allow students to explore their interests and develop their talents. With a focus on nurturing the whole child, Centennial Elementary School is committed to providing a comprehensive education that prepares students for success in school and in life.
3. MAPLE ELEMENTARY SCHOOL
Maple Elementary School in Springfield, Oregon, is a vibrant and engaging learning community that offers a comprehensive education to its students. The school has an average test score of 4 out of 10. Still, it strongly emphasizes student progress and growth, with a below-average rating of 6 out of 10.
The school is also committed to equality, with an average rating in this area. Despite the low-test score, Maple Elementary School provides a supportive and engaging learning environment that encourages students to explore their interests and develop their talents.
OTHER OPTIONS TO CONSIDER
Springfield, Oregon, has other great schools to consider if you're looking for more options. Among them are Waterville Elementary School and Ridgeview Elementary School, both of which provide exceptional educational experiences. At Waterville Elementary, students are exposed to various academic subjects and extracurricular activities, including art, music, and physical education.
Ridgeview Elementary offers small class sizes and a supportive learning environment, focusing on developing critical thinking skills and promoting social-emotional growth. Both schools are highly respected within the community and offer excellent opportunities for students to learn and grow.
---
SPRINGFIELD OREGON REAL ESTATE
At Heart & Home Real Estate, our listings feature the best homes for sale in Springfield, Oregon. You can find cozy two-bedroom floorplans, spacious five-bedroom options, and everything in between. No matter if you want a move-in ready property or a fixer-upper, we have some amazing options to show you. Each listing includes several photos and detailed information about the property and its location. This helps you narrow your choices to only the top contenders. We make it easy to search for your dream home.
View our homes for sale in Springfield, Oregon, and schedule showings for your favorite properties. You can also reach out for more information or contact us with any home-buying questions.
Houses for Sale Springfield Oregon
September 26, 2023